Category - Planet Protector Academy
Modified - 3/28/21
Planet Protector Academy in the Calgary Journal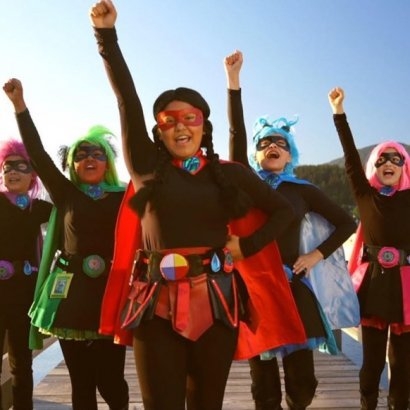 Summary: Planet Protector Academy is one way for kids to decompress and learn about climate activism.
The pandemic has been hard on many families, affecting their home life and mental health. However, one group has found a way to engage children as real-life planet protectors, while also providing a fun outlet to decompress.
Avalon Sharpe has been struggling with this shift as she tries to limit screen time within the household.
"We struggled with it in the beginning. We had to shift our whole family dynamics surrounding screen time. Now she has her own tablet. Now she has these apps that we're not entirely sure [are] about and she's spending a lot of time reading from these apps because we can't go to the library. The whole online shift really messed with our foundation," Sharpe explained.
Read more...
« Prev
Next »